Revolutionising the world of digital travel and expense management, using intelligent technology to provide freedom and choice within flexible limits.

Founded in 2007, Serko is one of the leaders in travel and expense technology, with a global technology, operations and service infrastructure supporting customers in more than 35 countries.
ZENO fundamentally transforms the world of online travel and expense management, providing the control that travel managers need with an easy interface that travellers love. A next generation app that uses intelligent technology, predictive workflows and a global travel marketplace to create a brave new world of business travel. It takes the pain out of expense management and arms CFOs with tools to prevent expense claim fraud, dramatically streamline the expense administration function and gain unparalleled visibility and control.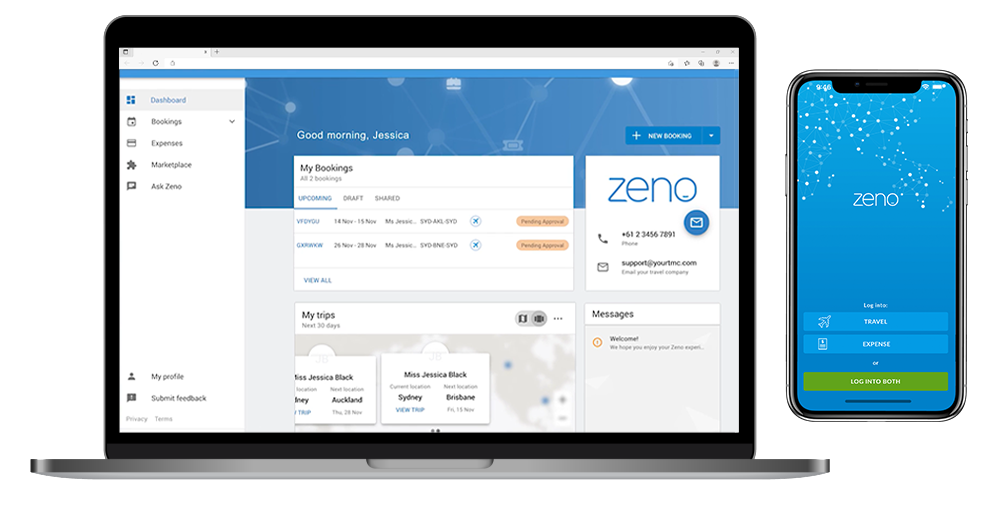 Analytics by Members Travel Group is the Helloworld Travel Salamanca's custom built corporate online reporting platform. Its informative and user friendly dashboards which deliver accurate insights into the performance of their travel program.